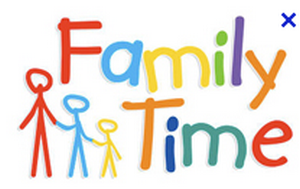 I'm totally enjoying family time right now. By daughter and her children arrived for their annual long summer visit and its so great having them in house. I love it.
This morning they already left for the beach. Yesterday they were at the bay, today the ocean, just enjoying their time here doing the things they love to do. And I of course am enjoying their time here just having them around.
I love having the kids wander downstairs in the morning, one by one, still sleepy and looking for something to eat. I like time with each one alone to chat and find out what's on their minds.
And of course I love the time with my daughter, when conversation can go beyond the brief phone calls from hundreds of miles away. There's something different about the ease of face-t-face conversation, unhurried and mundane. We can talk about anything without feeling as though we're taking the other's time up with silliness. Its just a different vibe, that's all. I know when she's home she's always busy. Here she's relaxed and unencumbered.
These weeks will fly by - they always do - but I treasure the every year, knowing that each time could be the last. One of the great wisdoms of age is that one never knows what's going to happen tomorrow, so each moment needs to be treasured for what it is: a special moment in time never to come again.