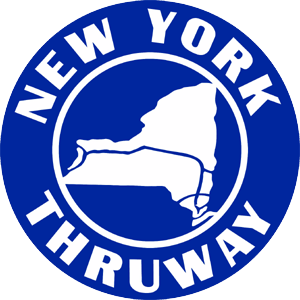 We've spent some time on the New York State Thruway this week. Not long ago we were on the New Jersey and Pennsylvania Turnpikes. All these major roadways share one thing in common: they are boring! I can't quite figure out why they can't make these roads, where we often spend hours of our time, more interesting to drive!
I remember the old Burma Shave signs from when I was very young. They had them on the NYS Thruway and we always looked forward to them. If you are too young to remember them, they were signs spaced out along the road, each one with a line of a short poem. There were usually four or five signs, the last of which was a funny punch line. It was a brilliant advertising campaign that finally ended when speeds on these major roadways became too fast for drivers to safely read the signs. Here's a sample:
If you dislike / Big traffic fines / Slow down / Till you / Can read these signs / Burma-Shave
And here's another one:
Hardly a driver / Is now alive / Who passed / On hills / At 75 / Burma-Shave
They were always amusing and gave us something fun to do while we traveled, whether we were driving or riding in the car.
Then there were the roadside attractions: buildings in interesting shapes, restaurants designed to catch our eye with big neon signs and movement, and places to stop like "Fairyland" and "Nursery Rhyme Land". It was great to be able to get out and stretch our legs on a trip upstate to visit relatives.
Signs along the roadway now are all the same - bright green - boring, and not funny at all. And there is no nice scenery to enjoy - just lots of asphalt and trees. Our roads are safer and better than they were in the 1950s and 1960s I know. But they're also so much less interesting....